Pre-Order Your Alfa Romeo in Coeur d'Alene, ID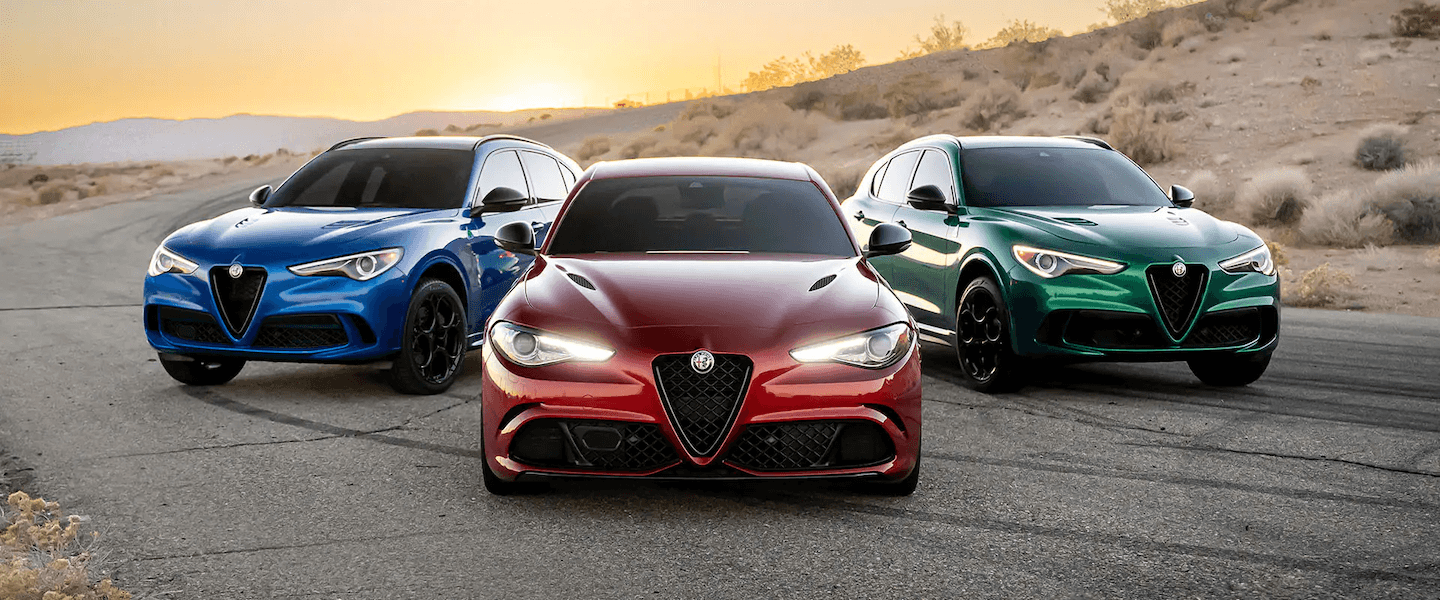 If you're investing in a new Alfa Romeo or Maserati vehicle, it's important to us you are %100 happy with your purchase. Your next car is an expensive choice you'll have to live with for some time, so it is worth taking the extra steps to make sure your vehicle is exactly the way you'd like it to be. Pre-order the perfect new Alfa Romeo or Maserati in Coeur d'Alene today!
Pre-Order a New Alfa Romeo Today
At Dave Smith CDA, we can help you pre-order your Alfa Romeo in Coeur d'Alene, ID. Compromise is necessary for many aspects of your life, but your car choice is not one of them. When making a purchase this large and important, you deserve to have your way, and at Dave Smith CDA, you can. Pre-ordering a custom vehicle is a great way to ensure you are able to get a new Alfa Romeo, even with the recent supply issues due to chip shortages.
Pre-order all the most popular Alfa Romeo models at Dave Smith CDA. Shop luxury SUV models like the Alfa Romeo Stelvio or the Stelvio Quadrifoglio, the fastest SUV in North America. There are also luxury car models available for pre-order as well in the Giulia or the Giulia Quadrifoglio.

Contact US
Shopping at Dave Smith CDA is Easy
At Dave Smith CDA, shopping for your next vehicle is easy. Browse our entire new and used inventory selection from the comfort of your home, or get with our experts at the dealership. Our staff is also happy to assist you with financing or servicing your vehicle as well. We offer all automotive services at Dave Smith CDA, and we are happy to do everything in our power to ensure you have a memorable car-buying experience. Throughout our more than 50 years in business, Dave Smith CDA has consistently been one of the highest-raked dealerships for customer satisfaction. Shop at Dave Smith CDA for an unparalleled shopping experience today!
Finance and Value Your Trade in Coeur d'Alene
If you're planning on pre-ordering a new vehicle, it is wise to have your finances in order ahead of time. At Dave Smith CDA in Coeur d'Alene, ID, our team of credit specialists can quickly and easily get you an affordable rate on your loan or lease. Don't let your credit history keep you from applying for credit with us. Our finance experts have experience working with a variety of credit backgrounds and would be happy to see what they can do to help you.
Have you been thinking about ways you can save on your next vehicle purchase? Consider trading in your current vehicle for dealership credit at Dave Smith CDA. We would love to buy your vehicle and will pay its fair market value. To learn what your vehicle is worth, use our online Kelley Blue Book appraisal application and get an instant cash value for your car, truck, or SUV. From there, you can meet with our sales team to finalize the sale and go over any paperwork.